Our Team
working on the future of art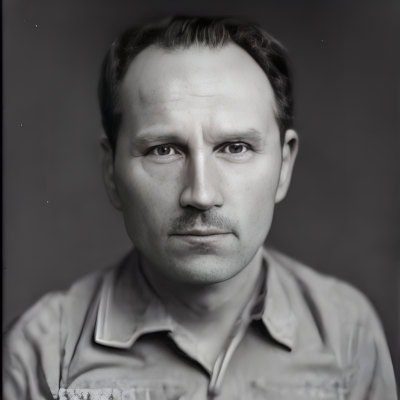 Krank Bierlein
Frank Bierlein, CEO and Co-Founder of Intelligent Art Solutions is currently a member of the Board of the Center for Entrepreneurial Development in the College of Business at Texas A&M University in College Station, Texas. He is a past President of the Board of Directors of the Small Business Administration and former Board member of the Small Business Council of the United States Economic Council. Frank also served on the U.S. Global Leadership Coalition (USGLC) Advisory Board and on the U.S. National Advisory Council of the Institute for 21st Century Agoras (I-21). In addition, he was a member of the World Economic Forum's (WEF) initiative on Small Business (WISE) in 1999. Dr. Bierlein holds a Ph.D. degree in business administration from the MIT Sloan School of Management.
Moph Ziekle
The CEO and Co-Founder of Intelligent Art Solutions, Moph Zielke, is a self-taught artist. She began her career as a fine arts major at the University of Wisconsin-Eau Claire. She later pursued her art career at the University of Minnesota, where she earned her Master of Fine Arts degree. Moph began her career as an independent artist, creating fine art prints and greeting cards. She eventually began to explore the world of 3D printing, and was the first to bring 3D printing to the art world. She is also a sought-after lecturer and author. Moph is the author of The Art of 3D Printing: A Step-By-Step Guide to 3D Printing Art, which is currently a top seller on Amazon. We had a chance to speak with Moph about her work, her thoughts on the future of 3D printing, and how 3D printing can change the world.
Ira Basen
Ira Basen is a business consultant with more than 20 years of experience in marketing, management, and product development for a variety of industries. Currently, she is the chief consultant and owner of EnergeticSage, an independent marketing firm with a primary focus on women's health issues. EnergeticSage provides comprehensive programs on how to achieve health, wealth, and happiness for you and your family. The EnergeticSage website has been visited by hundreds of thousands of people since 2005. Her monthly newsletter, The Energy-Mana Connection, is read by more than 40,000 women worldwide.
CONTACT
Book your free session today.
Gefördert durch die Beauftragte der Bundesregierung für Kultur und Medien.